So this past week we attended the Regator launch party, which was way cooler than what you might expect an internet party to be like. Check out Regator for yourself or read their FAQ, because I can't even explain what a blog is much less the seemingly high-tech endeavor going on over there.
We did not have enough time to schedule the spray tans and weaves necessary to be presentable at any kind of event, so we stood in the corner without name tags getting drunk and not looking anyone else in the eye and avoiding the photographer at all costs. Oh, we're so sorry for being shy and anti-social now. Also, this is the first time since the start of Pecanne Log that the three of us have appeared at the same place at the same time and we did not want to draw attention to this fact for fear of an assassination attempt by those assholes at the Wren's Nest.
But for those of you dying to meet us, don't you worry! Pecanne Log will be turning one year old soon, which is like 21 in internet years, so we are figuring out the best possible way to trick people to buy us drinks for posting funny videos on the internet once a week. Since so far we haven't been able to resolve the age-old cupcakes v. cookie cake debate (weigh in with your opinion in the comments) (only if it's for cookie cake), frivolous details like date and location are still undecided.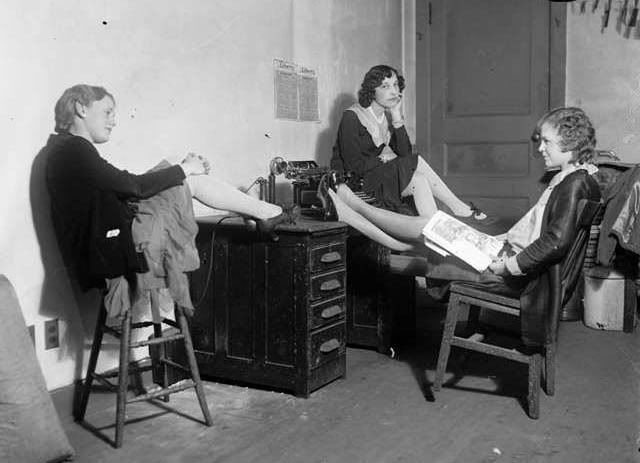 Here is a photo of one of our daily editorial meetings.